Pregnancy Chiropractic at Blue Wing Chiropractic, LLC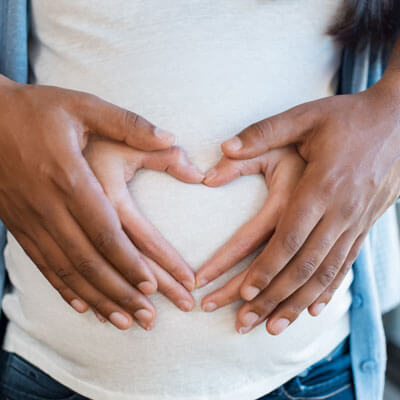 Chiropractic care is safe and gentle for moms-to-be, and provides relief from common pregnancy complaints such as back pain, pelvic pain, shoulder pain and sleep discomfort. Our Blue Wing Chiropractic, LLC chiropractors are certified in the Webster Technique, a specialized method for pregnant women to help keep you as comfortable as possible throughout your pregnancy. We also offer special tables and pillows to make your adjustments comfortable at every stage of pregnancy.
In addition to helping keep moms more comfortable, chiropractic care helps keep the pelvis in proper alignment, allowing room for the baby to grow and develop in the most optimal position. As your body changes during pregnancy, your baby gets into whatever position feels most comfortable.
If ligaments are pulling your pelvis out of alignment, the position that feels comfortable may not be the most efficient position for birth. Chiropractic care helps create an environment that allows both Mom and Baby to thrive.
What Are the Benefits of Prenatal Chiropractic Care?
In addition to relieving pain and discomfort, chiropractic care can help with
Reducing labor & delivery times
When Should I Start?
We'd love to be treating moms even before they become pregnant to help their bodies be in the best health possible. We always tell people, "The best time is right now." It's never too soon to get started with a healthy pregnancy, and the earlier you get care, the more we are able to help. But even if you're near the end of your pregnancy, we can still help you maximize your comfort level and help you have the best delivery possible.
We also love to see our new moms after they've given birth. Having a baby takes a tremendous toll on the body; getting adjusted can help get your body back into proper alignment and free your nervous system from interference, so you can function optimally and enjoy the time with your new baby.
Contact Us Today
Call our Longmont practice today for more information about prenatal chiropractic care or to schedule an appointment!
CONTACT US
---
Pregnancy Chiropractic Longmont CO | (720) 340-4435